Tiu Keng Leng to Tai Po Tsai 10.28km 101mins
Agnes B & Wai Chee
I was not at Agnes B's last epic Hang Hau ballbreaker...... so I had no anticipations about this run! After all the last run that was hared by her and co-hare Stinky.... (being the 2nd longest run in LSW history... just after Cnutshy's 17.43 km) was her virgin effort as hare so enthusiasm can get in the way!! And this time Agnes B was more experienced (Run No 2 as hare!) with her enthusiastic virgin co-hare, Wai Chee....
So I was looking forward to this run.... A to B from Tui Keng Leng! It was in my 'home..ish environs' and I figured B would probably be at Hang Hau Old Village! Perfect for a quick trip home to Sai Kung!!
At A it was great to see me old Rambo mate Sweaty who had traversed the HKSAR to be at the run...... instead of back to Peng Chau to look after bambino....! Bags were put in Stinky's car and off we ran.... or hobbled..! .P****d in Pink also made an effort to get there from Sai Kung, leave kids at home for a dinner to themselves......
At the briefing we had been told 7.5kms for wimps and 10kms for Rambos... so there was much chat about whether to do W or R... consensus seemed to be to wait till split to decide.....
What do I remember of the run... or what don't I remember? Steps steps and more steps... Up/down/up more..... I was running around crippled Stinky with her foot injury and TV T*ts.... Markings were ok until we lost trail so I ran back to check we were on trail... then I lost the dynamic duo so was All By Myself!! as they went ahead I was completely lost in one village so figured that the street cleaners had been out again..... Speaking the local language so well ?, I checked with the locals if any mad runners had run past..... (using body language of course!) to which they nodded and pointed ahead..... So at least I thought I may be on the right trail...... And then yes... there was TV Tits and Stinky...
Then onto the area I knew well leading to the Hawaiian trail.... TV T*ts asked me why it was called that... My answer? I have no idea.... but it is a lovely trail to run on.... and run on ... and run on.... but having Hang Hau in mind I knew the end was at the end of the trail..albeit the very end........ So yes.... finally, the pipeline that goes across where the daredevils may go..or down the sensible steps... then across the little carpeted ground section which I always find strange to see!.... those villages in that area look after their 'trail' better than my helper looks after our house!!
I said to my dynamic duo that soon there will be those interminable steps that lead up to Clearwater Bay area and then down to Hang Hau old village.... we discussed the merits of making own way to Hang Hau village on the road from Po Lam, but decided to follow trail instead... lucky we did that as I was completely off target!!....... Bearing in mind we still had not got to the Wimps/Rambos split, I was surprised to see it at the top of those steps...... and then Wimps to the left??? and Rambos to the right?? Rambos led to Hang Hau..... so where were they going?? ..and Wimps? where were we going? Sai Kung? Hmmm....
So we duly went left...... and then we found the Southside markings but flour so fresh that we were sure that it was our LSW flour... so we followed.... and soon we found ourselves going around a mesh fence line... then in shiggy going up hill....? (hadn't the hare said no shiggy for wimps) on the way to Razor Hill?? This made no sense... fortunately the ex co-hare Stinky had had the foresight to bring her phone..... I wonder why? Hmmm... a call to Agnes B to check whether we were meant to be going to Razor Hill???... Er no....... we were to head to B on Clearwater Bay road near Uni....... so back we went.....
As found out at B we were 3 of many who also followed Southside markings... our fault too as PIP had put 3 lines before the fence perimeter but we failed to see them! So back down the fence perimeter..... down the road onto Clearwater Bay Road.... and then on in to B!! We were last in.. and as we checked with others about the 'true trail' and who did what, it transpired that at the split... only 2 faced that Rambo challenge! Telecum showed me his GPS... 13 +kms in 1 hour 52.... accompanied by Comes Up The Rear.... Turns out me old Rambo mate Sweaty decided to be 'sensible' and for the first time in his LSW history took the Wimps option... along with other notable rambos... Frank the Plank, Sex Gone Too Far, Fumio, Bubbleduck, Suck My Pills, Wanchai W@nker, Octo......
But it was a great trail! I think Wimps clocked in at 10.5 kms... only 3 kms more than the estimate!!... with Frank the Plank timing it at 1 hr 42 and a great effort by the hares to get the pack from Tui Keng Leng to close to my hometurf!! Saved a lot in taxi/bus fees....... for which Bubbleduck was eternally thankful...
And On On to the bash..... a fab dai pai dong on CWB road which I drive past every day, but never eaten at before....
Indy
DOWN DOWN's by Indy
The hares... Agnes B plus virgin co-hare Wai Chee - Good trail! Interesting run.... Thanks!
AB/WC - Masses were told... Wimps... 7.5 kms.... Sex Gone Too far clocked it at 10.7kms... Frank the Plank timed it at 1 hr 42 mins...... Rambos were told 10 kms.... Telecum 13 +kms..... in 1 hr 52 mins
Wai Chee - Virgin hare.... Well done!
Southsiders- Wanchai W@nker..... their markings confusing the pack.....
The hares - leaving SS markings there.....
P***ed in Pink - trying to save the later hashers by putting 3 lines before the SS trail up razor hill....
Stinky/TV T*ts/Indy - not noticing the 3 lines..... Drrrr!!
Agnes B/Stinky (ex co-hare)... this run shorter than the last effort of 17kms.. with last runner Keg On Legs in in 4 hours
CUTR - 1 of the 2 who did the R trail..... down to Silverstrand beach... a very romantic trail for the 2 of them from all accounts!
CUTR - Telecum fell down a hole ahead of CUTR.... and then disappeared into the bush... CUTR just ran past thankful to be the FRB...
Wimps - the rest of the table..... Frank the Plank/SMP/Octo/PIP/WW/Indy/SGTF/Stinky/TV Tits etc....
SMP/Fumio - did not get sucked in to the Southside markings and went the right way... on the wimps trail that is....!
SMP - tried to call others back from following SS markings but to no avail......
The hares - using Free China markings....
Octo - raving on about Wai Chee being the chalk girl... like the 14 year old graffiti artist in Occupy Central ?.... (Yours truly not quite sure what that was all about....)
Returnees - P****d in Pink... last time she did LSW was the WALOB 4 run when she was 'all by herself' in the deepest shiggy of Buffalo Hill....... this time 'all by herself' on trail where there was no obvious trail markings....
Who thought it was going to Hang Hau Old Village? - WW/Octo/Indy
Sai Kungers / Clearwater Bayers - PIP, WW, Indy, Agnes B, TV T*ts
Islanders - Sex Gone Too Far, coming from Mui Wo
SGTF - new haircut...... Valentine's Day is approaching..... countdown 3 weeks to get a valentine!! (and to bring to the run??)
Suck My Pills- Great effort in her Rogaine orienteering race.... 4th overall!!
Agnes B/Wai Chee - thanks for the interesting trail/ virgin bash site.... fab food!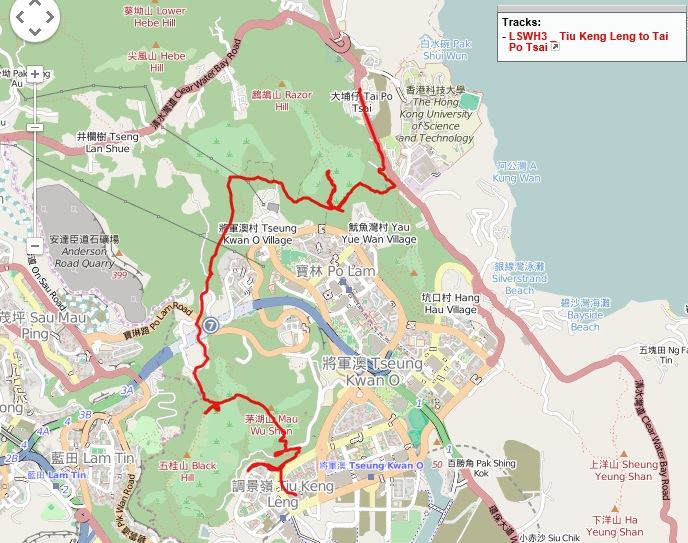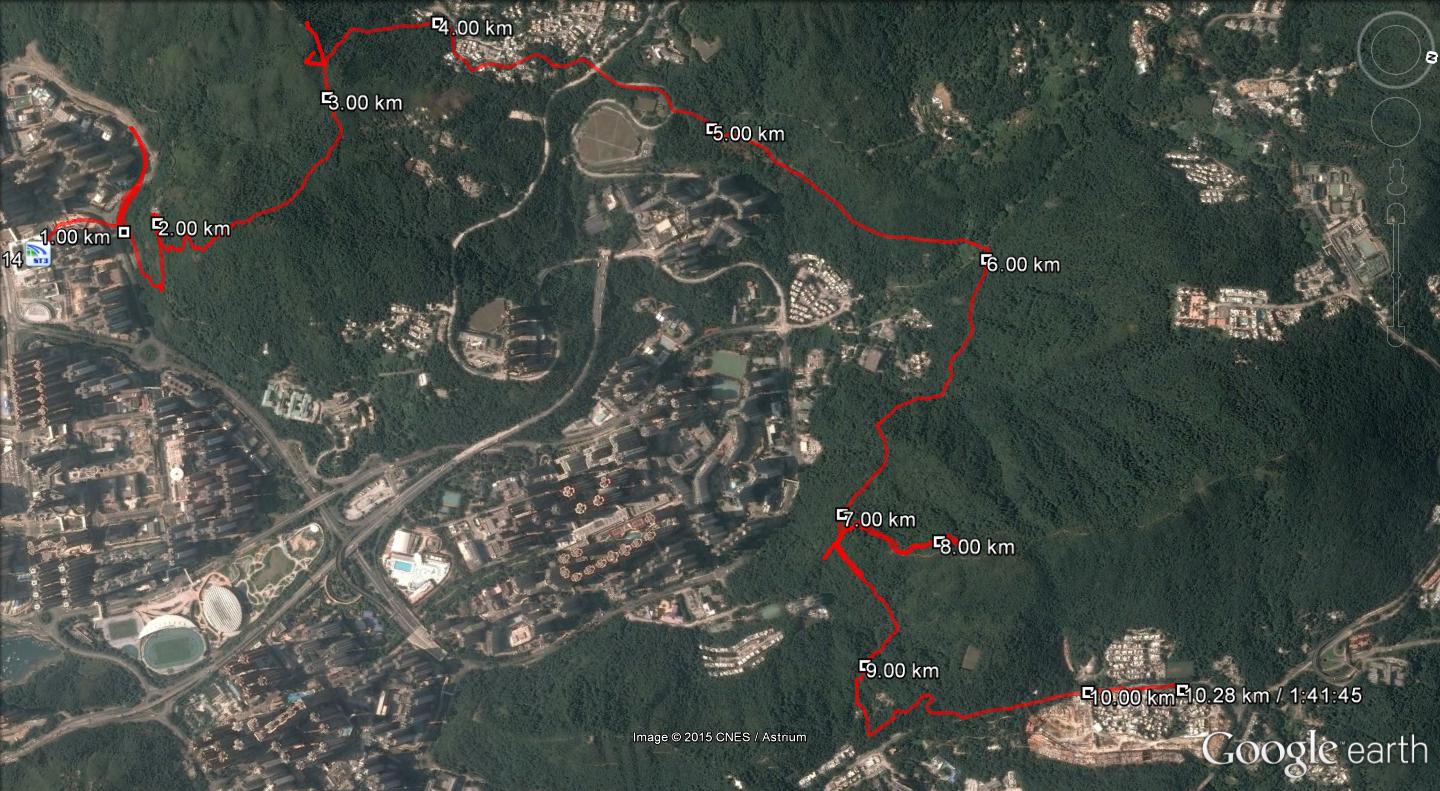 The Southside confusion