Hare - Sweaty Snailgobbler
Bumped into Tini Weeny in Sheung Wan while following the chalk to the ON Home, Trams and busses all full 10 minutes left to get there, well it a run to the start then. Not a problem you will have on the spacious modern and efficient West Rail line to Kam Sheung Road. Back to "Cadogan St Temporary Garden" Somebody on Google maps actually had the temerity to review this so called garden, and give it five stars. Well he was the superintendant of parks…. I was pretty glad when we started putting some distance away from this grimy concrete blight. Not that this happened very quickly, as some very well placed checks had the pack turned back to front many times over. With so many checks to choose from who can really have a favourite, but.. the pipe bridge over Smithfield rd. is mine… because its technical and it put me temporarily in front, just till the other side of the bridge you understand. Bit of an anticlimax that we weren't going over High West, but not surprising as I knew that Sheung Wan was the destination. Sometimes a little knowledge leads to a dangerous extra mile, and this was the case after the Xylophone trail. Assumption that finish was along the beautiful ferry promenade proved correct. The finish was at Pier 8, new home of the Hong Kong maritime museum, and SSG's very nice new establishment. Which by the way is now famous for having TV Tits' and Frank the Plank's face prints on the glass patio doors, hand prints like on the avenue of the stars being so last season. Lovely food and beautiful surroundings. Down down's by Indy were witty, however it being late, I made for the exit. Big mistake as Indy informed me… by the way your next week's hare… An e-mail from Denvy promptly arrived the next day, thanks for stepping in as the hare, so long sucker…. ha ha, ha ha…. Or something to that general effect. So next week's run will be "the revenge of the dummies" In summary a very enjoyable run, and an interesting route through Western District, especially at the start, with a lovely venue to finish! Thanks to SSG and family for hosting.
Down Downs by Indy
Welcome to Run Number 1933 - Significance? 'The year that Hitler started his war campaign' says the Austrian Yvonne P*sser
Yvonne P*sser/Comes In My Tunnel - YP denies that Hitler was Austrian altho obsessed by this .....'German he was!!'
The Hare - Sweaty Snail Gobbler.... 1933 Significance? that he has 'returned' to LSW haring/hairing!
The Trail - Just like the good old days! Lots of checks and checkbacks to keep pack happily together in first kilometres! Big Bitch would have been proud of you!!
Shake Your Booty - delighted with SSG's markings and trail...'Normally by now I would be way at back on my own by now...Instead I am occasionally an FRB!'
Gai Tai - Great hubby...stays with SYB to ensure that she does not go MIA on an A - B!
Gobi Lo - (in absentia)...getting every check wrong!
Hopeless - He could be heard making his usual predictions about where the trail would go! .....' probably up Mt Davis ', he said...Err, wrong!
Thermal D**k - also making predictions about B, having seen the markings when he got off DB ferry.....Drrr.....
SSG - marking On In Trail at ferry piers before the run!
SSG - excellent Bash at his new restaurant, above the Maritime Museum!...open for lunches with a fab harbour view....
SSG to Easy Over - Bash cooking for all!!...Fab food and service with a smile......
Excitable monkeys - leaping around on jungle trails ...Comes In My Tunnel/Crash Test Dummy/Randy's friend....
TV Tits - along main road with open spaces ....manages to crash into a chinese chap ...swearing she was!
TV Tits - at restaurant manages to crash into glass door! (leaving face print!)
Comes In My Tunnel - also crashes into glass door! (leaving face print!)
SSG - keeping restaurant too clean....
Randy - boat crash...
Non Runners - Wanchai W@nker/Helena/Michelle/F3M
F3M - Bag Lady....dressed for running but flu...
Gai Tai/SYB - meant to be elsewhere for dinner with Michelle but could not resist SSG's venue....
Rearender - starting from her Central abode and running to A at Kennedy Town (not knowing A - B)
Shiggy Ga Ga - still injured but walking faster than most runners....
SSG/Elisha - both dressed in Southside colours!
Thermal D**k - thinking that Elisha was a biblical name....drr Elijah!
KOTH Podium Winners - Crash Test Dummy but going slow! instead of running training he had been doing drinking training!
KOTH in absentia - Gobi/ Bubbleduck/ Frank the Plank/ Wong Channel
Colourful leggings running attire - Stinky Sex Toy/WTFIC
SSG/Easy Over/Elisha - Great Trail! Great Bash.......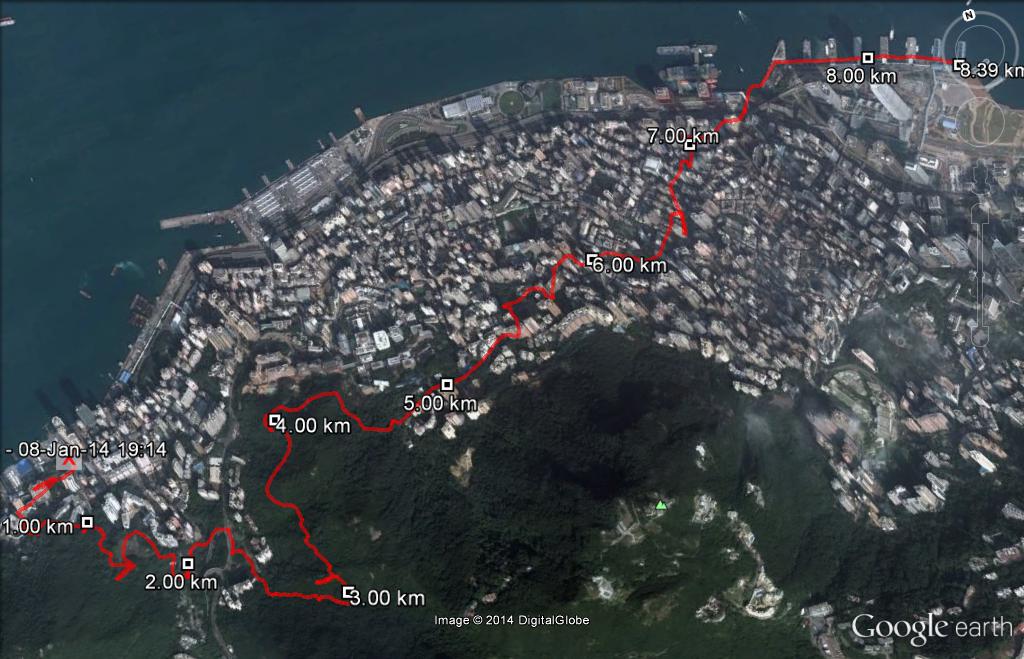 A tricky first 3km or so as the pack were subjected to multiple Check upon Check then a run into the finish at CPH's new restaurant venture on top of Pier 8 @ Central Ferry Piers.
Great bash!