A to A
Hare Ė Swine Sucker also known as Man Salad
Write-up by Lemondrop:
Woof! Greetings LSW hashers! This is THE FRB speaking.
I have been told that I have to produce the write-up for the hash or my Wagyu steak dinner will be withheld. Thatís not very nice. It isnít easy to type with paws, you know?
Anyway, on to the write-up: LSWís run #1913 was at Lamma Island, my favourite hash run destination. I followed my person Gobi Lo onto the early ferry at 6:20pm (thankfully with the plastic muzzle around my neck instead of over my mouth!), and by the time the ferry docked at Yung Shue Wan I was straining against the leash to greet all the hashers at the library. A handful of early hashers were already there and even though I only recognized a few of them (such as 3FM and Barbie) I greeted everyone happily by licking them. They think itís such a cute doggy thing but little do these humans know that I lick everyone so that I can input their scent into my brain, and when the hash starts I will know exactly where everyone is!
When the pack grew to about 20 runners we set off, with me leading the way (of course!). Crash Test Dummy, Sweaty Snailgobbler and Come Into My Tunnel were close behind my heels but as they didnít listen to the Hare Swine Sucker, they quickly lost the lead after the first junction. Gobi Lo and Thermal D*ck veered right and followed markings through the village, till the first closed check which threw everyone off (including me). Bah. When I realized that I got it wrong I bayed and bayed to the fake-FRBs to slow down. But of course they didnít listen.
It took me less than a minute to get back to the front of the pack, and then using my super-nose I tracked the chalk and flour until the next check, right next to the beach. Ruggero looked a little lost, not knowing where the trail could possibly go. It just goes to show that home ground advantage doesnít really work on a hash! Only a super-nose will do.
The trail then took me past more villages and into the bush, this time with Gai Tai leading. After another check the pack eventually thinned out, with the usual lot Come Into My Tunnel and Crash Test leading the way up the shiggy hill. Interestingly there was someone new whom Iíve never met before, and he smells of a traitor. Apparently his name is Whistle Blower, but I donít understand why because no one else whistled at me except for Gobi Lo.
After a long uphill and downhill we had to go through yet another village and this time there was a pack of village dogs snarling and barking at me. Mind you, I am a very brave dog but village dogs are in a different league altogether. I flattened my ears, tuck my tail between my legs and scooted off as fast as I could Ė I donít want no alteration with these bogan-dogs!
Up another hill and then down to a check which everyone got wrong except for Gobi Lo. It took me a while to get back to her (and I was calling my doggie version of "On! On!" the whole time!), but when I found her I didnít believe she was the FRB. So I doubled-back on myself and found Crash Test Dummy and followed him back to A. Turns out that I didnít win the hash, but never mind, everyone else knows that I am the true FRB. Arrr-hooooo!
Down downs by F≥M
The Hare, great run in the conditions - air pollution at its highest
Crash Test Dummy, persuading COTD to catch her flight to Japan instead of hashing, leaving him free to flirt with the 3 Chinese ladies in her absence
Chinese ladies, TV Tits, Agnes B and Easy Sanchez asking for congee and tea on arriving at the restaurant instead of the usual (and delicious) Gweilo Chinese food
TVM looking at real estate agencies instead of running on the hash
Barbie being forced, kicking and screaming, to join her when she really wanted to run over the hills behind the windmill
Sticky Sex Toy is now into gay men after her holiday in Spain - only looking at them she replies
Guy Tai bringing a virgin hasher along and dumping her on trail
Michelle paying Guy Tai's $10 hash fee and beers even though he dumped her on trail
Guy Tai leading his virgin hasher friend, Michelle, and Caroline another virgin past the restaurant
Caroline, only here for a month but plans on doing every hash going - next Thursday the RS2H3 too
Sweaty Snail Gobbler offering to sell the last Tsing Tau to Comes in My Tunnell for HK$20
Agnes B wearing a cycling outfit for a run
TVM wearing new shoes and someone else's sock.? Ba Baa Buttf*ck had to ask her maid to bring socks to the hash
Thermal Dick asking for a slip of paper from F3M to floss with, then actually using it to give his details to Sticky Sex Toy
TV Tits peering into flats as she ran by, but only saw a naked woman
Macau Drunk for deleting important trail setting information on Hopeless' Garmin before?Mark?could check out the trail
Guy Tai taking his wife on a romantic holiday.... to the Warwick Hotel, Cheung Chau
Down down from the floor for Snowden, but forgotton alreadyÖ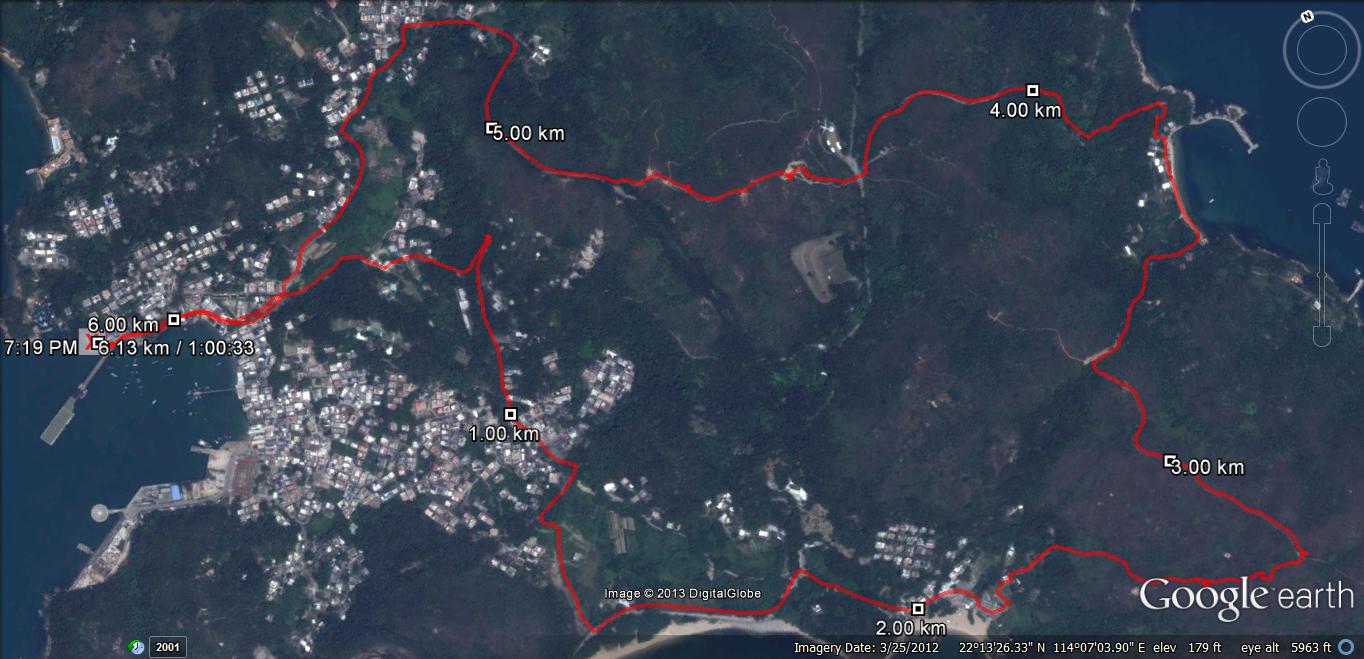 Air pollutuion Index 149 in Causeway Bay, a little lower elsewhere. Visibility negligible.
PS The pollution wasn't due to pollution or nitrogen dioxide or anything like that. It was the lack of wind. Thank you HK Observatory.
And 32įC and 99% humidity
A good run. 6-7 km, about an hour, some trails, some shiggy, some road.
24 runners. 5 new, 3 returnees - Easy Sanchez from June 2006 and Stripper and Dee from Nov 2011
21-08-2013 6pm
It got worse the next day 22-08-2013 11am
The current API website