Great run to mark the 50th year of Inflate-a-date
Started in Sha Tin Wai with a nice jog up the new road development, and then up into the fog! (GPS map below has the hares trail and what we saw....). Fortunately the trail was well marked otherwise they may have been a few lost souls wandering the strange landscape that was reminiscent of the The Hound of the Baskervilles!
Anyway after a few check backs, including a replay from a previous inflate-a-date run, it was On In to the Inflate-a-pad loveshack for a spiffing spread of food booze and cake!
Down Downs from Indy
Inflate-a-date as Hare for being 50 and having spinal surgery
As Lieutenant/leftenant hare - Hopeless
Me - for volunteering for write up.
leftenant hopeless for changing trail due to slipping down slimy steps and loosing all the flour.
Hare for being 50 (again)
Yummy Mummy for being 20 years younger
Anyone 50 or over (Took awhile for them to all get to their feet - except Bobble Dick was there in a shot)
Indy for Life after 50!
All the single people over 50
DD from the snow queen Catch of the Day
T shirts for Indy and Lost At Sea
"you trouble you", "not trouble me".
Dr Evil for walking the trail - and still overtaking some 'runners'
Frank The Plank for not letting anyone pass up the hill.
Queenie (Quyen) and Mr Mobile Phone for their symbiotic relationship
Quyen for telling old lady (Indy) to "be careful as it is slippery!".
Returnees Big Bitch, Hash Cash
DD from Wanchai W**ker
In memory of his Father who tragically passed away recently.
Wanchai W**ker foreigner wearing size 14 shoes
Anyone at Bobble Dick's birthday run - No one remembers( the Alzheimers is kicking in)
Everyone who fell for the long check back (again) - TIYB, CTD, CFF
Toilet Spray for 2nd place at Patagonia race
Chat Room - "You must ask her how many in the race!"
All who raced at weekend
Dr Evil happy birthday - 45 today!
Chopper (Read) the puppy for eating wedding invite and not pissing over any hashers this time!
Named after Chopper reed serial killer.
FRBs for running up the stairs but not figuring how to get past 30th floor
Frank The Plank got run over by wheelchair
FFFM for slipstreaming
Octopussy for indulging in 15 min shower.
Bobble Dick for living in a tent.
Mr Happy Slippers 250 runs which took more than 10 years to complete
When did song start
Big Bitch for telling us about the LSW song - written in 1984 by 12 people who were drunk (really - you don't say) Youtube
Hash history and LSW 650th video on the Noticeboard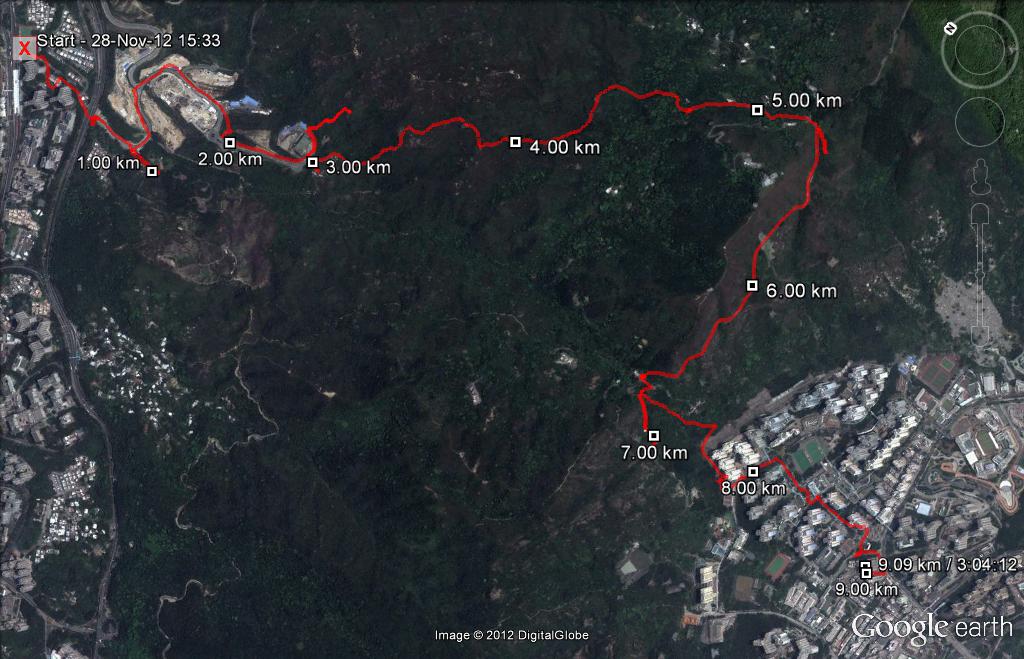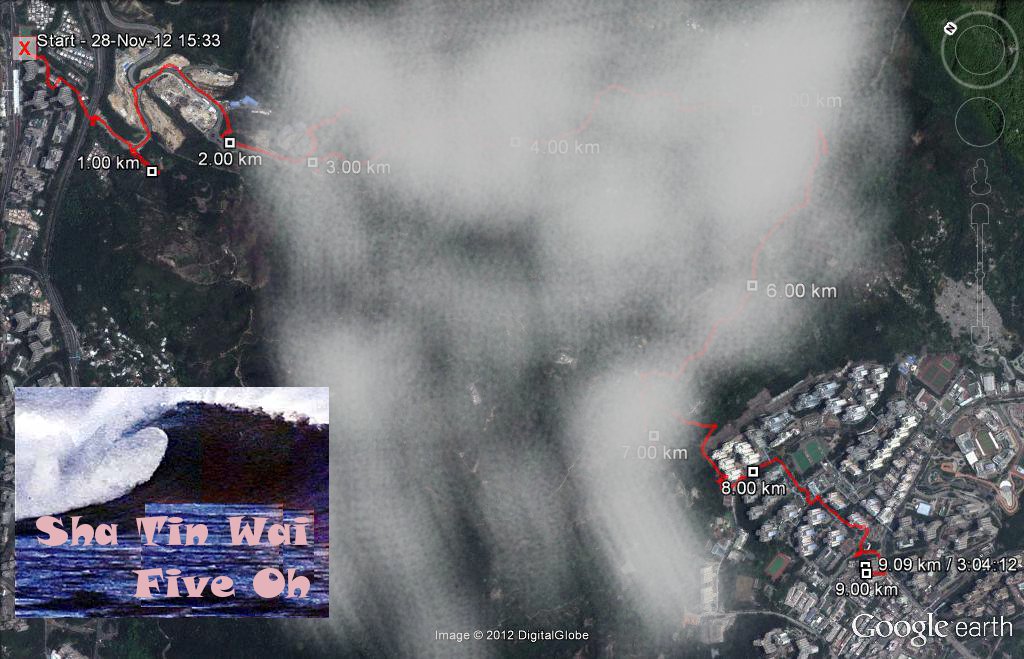 Sha Tin Wai Five O
Exit D by the side of the road
Instructions from Inflato - ribbon, hell money, flour, bye
Up Shui Chuen Au Street away from the playground with some random checking up the steps to the left and the trail to the right under the Sha Tin Road highway
Straight on up past the Shui Chuen O HOS project and to the check back at the revservoir at the end of the road
Retrace through some more of the projects to a check back at the riverbed at the end of the road
Retrace to the shiggy ascent - the 3km to 4km route
Shiggy traverse around Temple Hill to the MacLeHose 5 / Sha Tin Pass rd
Hopeless spared us the long shiggy descent - at the 5km marker - and instead ran all the way down the road to the noodle shop / Wilson trail 6, then the same check back as last time - 7km mark - before the Guan Yin Temple route down to the bus terminus on Tze Wan Shan rd and on home
Top notch spread courtesy the Yumster and her trusty elves
A good night, thank you