Hare - Castrato
LSW 1779 Hash trash:
The hashers (about 15 of them) arrived at the start near Lamma Island public library, got their faces licked by a hyperactive beagle, changed and set off. Lemondrop (Goby Lo's cohabitant) was leading followed by a pack of front runners wonnabies, some of them getting spiteful and suggesting the dog be named after a famous hasher who also winges every time when he is not in front. We cannot tell you who that is though
We ran through the village, up a concrete road, solving checks and back checks, happily chatting and enjoying the views, the thorns, the slippery rocks.. Then I recall losing the trail and going down to a rocky beach, then back to an abandoned building full of ghosts (no, Castrato, I did not find a motorcycle there..)
Looking for a trail on your own is not an easy task - one ends up checking each way multiple times, going 2 meters each direction first, then 3 meters each way, then 4 m. and so on until one either drops dead or finds the flour. I found the flour.
The trail then went to the power station and maybe other memorable locations, which I couldn't see cause it was.. dark. And I was still being chased by ghosts.
First runner in was.. not me. Last runner in was Margaret who just couldn't stop laughing.. god knows where she had been - we will never find out
May Not Cum sank to running the wimps trail - shame on him - but finished with a smile and in one piece
The bash was authentic lammaese-indian food. Advertised by the hare (Castrato). Lamma dwellers Alex and Sarah and semi-dweller Groper all politely declined the invitation. Another Lamma local, Macau Drunk avoided the bash and the hash all together with a lame excuse involving his birthday or his children or both.. Suspiciously enough, Dr.Evil knew the names of the dishes. Bash virgin Cheesy Flying Fox joined too.
Indy A. showed up suffering from a deadly disease to share a meal (and utensils!) with us, announced that the doctor had prohibited her from running, then produced a cigarette and a lighter from her bra, where they were kept together with used tissue. It's all true, you can ask Indy if you don't believe me... if she is still alive
Down downs had to be done quickly in a hurry to catch the ferry, but we managed to give out a few. Once again, we ALMOST had a Maggy-free run. Motormouth was not with us in body, but Kuntshy was possessed by her spirit and could not stop talking throughout the dinner and the ferry ride back. He even forgot to pay for his dinner and beer. To his credit, some of the things he said were pretty funny.
Inflate-a-Date, on the opposite, was very quiet. Without saying a word, he changed the "Free Wi-Fi" sticker on the restaurant wall into "Free Wife", gave out a deep sigh and sat down to stare at his beer. If you think your partner is high maintenance, talk to Inflato. But he says it's all worth it!
LSW raised $856 for Japan - many thanks to all who made donations! Hashing saves lives! See you all this Wednesday!
DD's from Kuntshy
Castrato for being the hare
Non-runner Indy for spreading her flu, smoking and drinking - but the doctor told her not to run
Cheesy Flying Fox for being a virgin basher. Now bashed and devirginized
Goby Lo and Octopussy for going to the bash only because Cheesy FF did
Doctor Evil for going to the bash because Goby Lo and Octopussy did
Castrato - for lack of Irish Theme at St.Patrick's hash
Irish beer is too expensive for the hash
Toilet Spray look alike (Octopussy) for buying Guinness
Goby Lo and Hopeless look alike (Inflate-a-Date) - for wearing orange, which is somehow the opposite of Green.. go figure
Returnees - Margaret and Lemondrop
Indy for caring a convenience store in her bra - tissues, cigarettes, lighters, condoms etc.
Margaret for not being able to stop laughing
DD's from the floor
Inflate-a-Date for wishing he had a free wife
Ivana Nukok for being next week's hare and for running again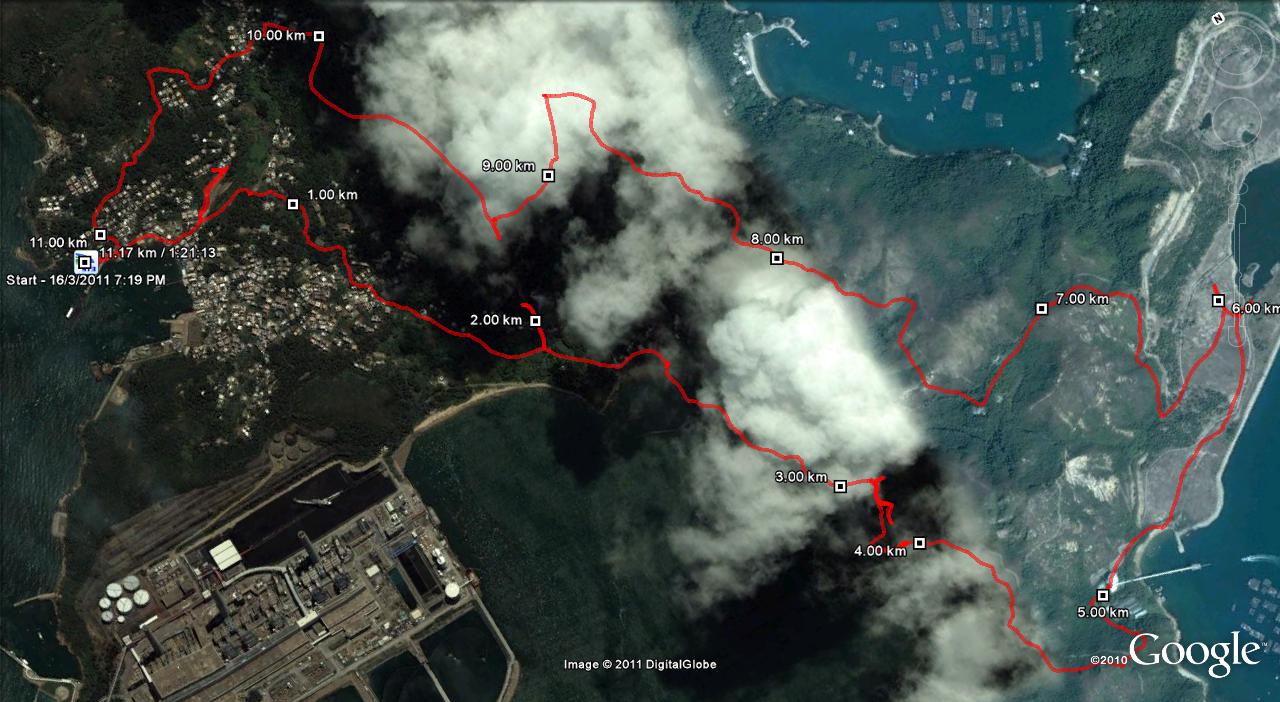 And with speeds showing....