Jaffe Road Playground,Wanchai
Hares - Motormouth & Gunpowder Plod
The Run
IT'S THE GERIATRIC RUMBLE - not quite a World Wrestling Association match up, but in terms of colossuses of the Hashes in HK it was an intriguing contest. One hare, Motormouth, stepping in as Flyboy Jockey Inflato had pulled "the yellow & black" and bailed out of setting this Xmas Eve Day run. Hare number two, deciding he had to escape Sai Kung and try to interfere in Hopeless's domain (i.e. THE LSWH3).
One hare decided she was on a long lunch with Cyclops prior to setting, and sent Plod off to set a Rambo run while she sat getting sozzled. Then she goes off and marks the Wimps to "see lots of Xmas trees in Wanchai & Central".
Well, a more poorly coordinated hash we haven't seen for a while which saw all 9 eventual hashers who set off, completing 9 different courses, all partially on trail and variations thereof.
The 6pm start was thought by most not to require a torch. "So Plod, need a torch or any shiggy on this run?"
"Urgh, I don't think so".
"Did you actually set this run????".
Seems Plod has no sense of time, sunset and definition of shiggy.
So the Rambo route, run by Lost In Space, Dr Evil, Hopeless and Cyclops was completely stonewalled by the fact the run went onto the shiggy trail above Bowen Road. With only Dr Evil having a torch, 4 options followed : Hopeless running over the top of Stubbs Road, onto Magazine Gap Road, back along Bowen Road to Borret Road to Mother's Choice where he met Cyclops who had gone back down Wanchai Gap Road and back along Bowen to the same anticipated trail route. Dr Evil used his torch on shiggy and took longer than the other two, and LIS had no torch and slowly made his way along, making the 1 hour run into almost 2 hours.
Hopeless & Cyclops couldn't find trail in HK Park, so Cyclops shot off via Justice Drive, and Hopeless with his magic "Old Sock" chalk, did a classic OS and remarked the run via The Tea Museum, Lippo Centre, and Admiralty Gardens, which Dr Evil then followed once he caught up.
We all had a good run, and few tinnies in the park and even a visit by FCH3 stalwart "Camel".
An enjoyable evening from our last minute hares, thanks! Four of the pack went to Bulldogs to maintain the record of singing the "bl00dy awful song" at the end of the impromptu Down Downs.
Down Downs - administered by Lost In Space (Winniebago helping)
The Hares: Arguing like an old married couple
Hopeless (Cyclops Stand-In): Thinking there would be sufficient daylight two days after the winter solstice just because we were starting a little early
GP: diplomatically evading Hopeless' question about if we needed a torch. "I don't know, this is LSW, I never run LSW, how would I know if you need a torch."
MM: Nobody did her trail (again)
BD, WB: injured non-runners
Cyclops, et al: didn't do the whole trail because "it was too dark."
GP: crossed over MM's wimp trail causing utter chaos
GP: declaring to the circle, "we're not going to sing that bloody song tonight."
Dr. Evil, Hickey Slut, Melamine Girl, (WB stand in): prefer to eat a duck rather than attend a perfectly good on-on.
Cyclops: Makes for a terrible ah-mah, beer spilled everywhere.
GP: refuses LiS authority to give DDs.
LiS: hare abuse
All runners who ran without a torch
WB: rock climbing in sexy outfit well noticed by BD
Hopeless (LiS stand in): created own trail on home from the park.
F3M (WB stand in): attempting to steal a bottle of wine from the Santa Hash charity lucky draw.
GP: Not listening to MM instructions
Cyclops: Treating MM to a La Terrasse lunch
MM: arrived late to set trail due to the huge lunch
LiS, Dr. Evil, Only ones to do whole trail
And we sang the bloody song!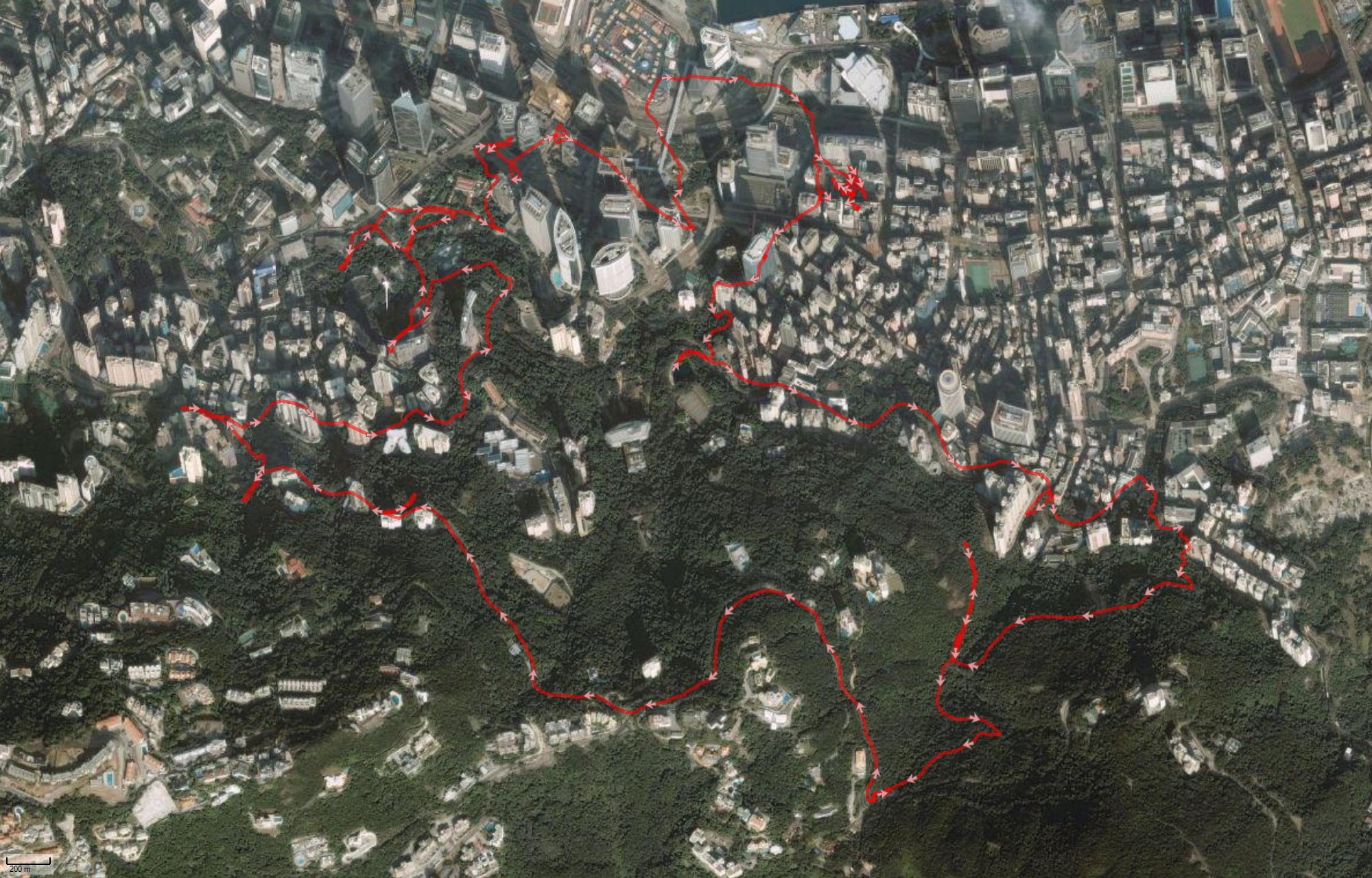 Next Run 1658 - Wednesday 31st December, 5:30pm
New Year's Eve Run
Diamond Hill MTR exit C2
A to B
NB early start 5:30pm (but it's still dark enough for a torch)
Snacks & drinks at B (which closes at 8:20pm)
Hare: Lost In Space